Personal Training
Personal training can be done in a few ways, whatever suits your budget.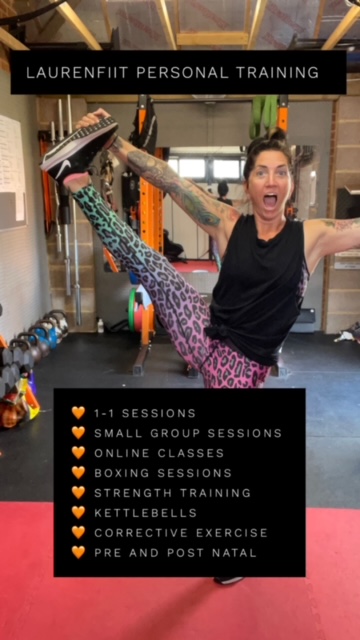 1-1 sessions – This is just you and me! At my home gym in St Leonards, Ringwood. 1 hour session.
1-1 online – This is for all my clients that want to work with me but aren't near me. These are via Facetime or Whatsapp. 45 minutes and you can warm up and cool down yourself meaning more time training!
Small group sessions – Up to 4 people can be trained at once at my home gym. It will be more partner focused and class based but I will tailor it to your main wants and needs.
Training programs & Food plans – If you are just after a training program or a simple food plan to follow I will create one tailored to your needs. Requires a consultation.
Prices:
1-1 sessions – £35 per hour
Block of 10 PT sessions – £315
1-1 online sessions 45 mins – £27
Block of 10 online PT sessions – £236
Groups up to 4 – £50 per hour
Online classes subscription – £25 per month
To find out more or send an enquiry please email Lauren@laurenfiit.com